Weighing New Options:
A Psychological Handbook for the Bariatric Practitioner (2010)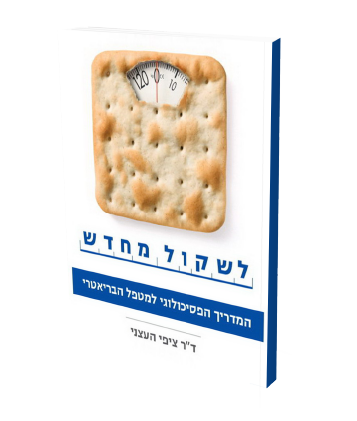 This handbook has been written for clinical practitioners who work with bariatric candidates and patients. It summarizes current and accumulating research in the field and offers a psychological perspective as an inseparable component of multi-disciplinary bariatric treatment. The psychological handbook also offers practical tools for preoperative assessment of candidates and ongoing clinical work with bariatric patients.
Among the subjects that appear in the book:
The bariatric population: Common characteristics and challenges
Preoperative assessment: Practical research based guidelines
Building a realistic stage appropriate treatment plan
The bariatric process: What to expect
Guidelines for group screening
Structured applications of classical and modern CBT interventions in bariatric skills training groups
*Available in Hebrew only, through the Hebrew site
150.00 NIS
Inc. Shipping & Tax